MELVILLE, N.Y.--(BUSINESS WIRE)--Feb. 11, 2003
Adecco (NYSE:ADO), the world's largest staffing and human resource solutions company, knows that landing the perfect job can be almost as challenging as finding your perfect Valentine.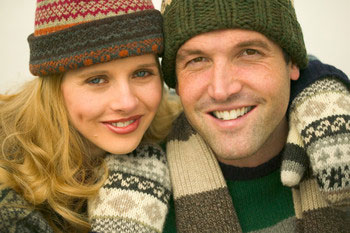 The recruiters at Adecco, employment matchmakers extraordinaire, offer this advice for succeeding at the employment "dating game."
Play the Field
While you're conducting a job search, try working as a temporary employee. There's no better way to get to know a variety of companies that could become potential suitors. Note what you like or don't like about each job. By playing the field, you find out what's available, and can weed out careers that won't make you happy. You'll also have the opportunity to make a good impression on companies that may make a commitment and hire you on a full-time basis in the future. Here's your chance to turn a "casual" relationship into a "marriage"!
Rely on Your Friends for Introductions :
If you let a temporary staffing company like Adecco know you're interested in a full-time position, its recruiters will keep your objective in mind as they search for job opportunities that are compatible with your preferences.
Be a Good Listener
If you decide you'd like to turn your temporary position into a long-term relationship, make sure you really listen to your supervisor and coworkers. When you hear that something needs doing, volunteer to take on the project.
Always Be There for the Job You Love
When you start a project, make sure you follow it through to the end. Employers, like significant others, take comfort knowing they can depend on you in any circumstance. Make the company need you as much as you need them!
Be Social
Build solid working relationships with your coworkers. The better contact they have with you, the more likely they will be to recommend you when a position opens up. Secure good references--in writing--from the people you work for. Ask if you can rely on them for references in the future.
A final word of advice comes from Tom Lucas, Adecco's Senior Vice President for Human Resources. He says, "Look on the bright side. Approach every temporary position with a positive outlook. You may learn you have an aptitude for work you never considered."
Remember, like true love, the right job is out there for you, if you just keep looking!
About Adecco
Adecco SA is a Forbes International 500 company and the global leader in HR Solutions. The Adecco network connects more than 650,000 associates with business clients each day through its network of over 29,000 employees and over 5,800 offices in 63 countries. Registered in Switzerland, and managed by a multinational team with expertise in markets spanning the globe, Adecco delivers an unparalleled range of flexible staffing and career resources to corporate clients and qualified associates.
The Adecco Group comprises four divisions: Adecco Staffing, Ajilon Professional, LHH Career Services, and jobpilot e-HR Services. In Adecco Staffing, the Adecco staffing network focuses on flexible staffing solutions for global industries in transition, including automotive, banking, electronics, logistics and telecommunications; Ajilon Professional offers an unrivalled range of specialized branded businesses; LHH Career Services encompasses our portfolio of outplacement and coaching; jobpilot e-HR Services focuses on online recruiting activities for the Adecco Group.
Adecco USA serves more than 70,000 clients a year through a nationwide network of almost 1,500 points of sales and service. With headquarters in Melville, NY, Adecco USA employs about 3,400 full-time employees and places more than 120,000 temporary associates each week.
Adecco SA is listed on the Swiss Exchange (ADEN / trading on Virt-x: 1213860), NYSE (ADO), Euronext Premier Marche (12819). Further information can be found at www.adecco.com