Four years ago, Phillip Hocker, 68, a retired banker from Pueblo, found himself in an unexpected situation. The charming man with a quick wit was divorced and a little lonely. Dating, well, that was out of the question.
"Being single at an age over 50, boy you don't know how to act," says Hocker. "You've got this 60-year-old body and you're thrust into the world of a 16-year-old."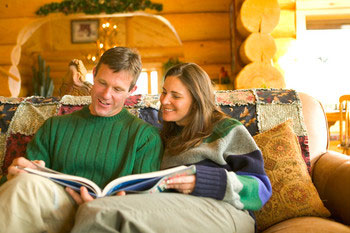 Hocker is among the growing ranks of single adults from their mid- 30s and up who want to be social but reject the traditional dating scene of bars, lunch dates and even church halls. According to census data, 44 percent of the nation's adult population was single in 1998, nearly twice the number of single adults 30 years ago.
Many of these adults are older, picky, set in their ways and too tired to jump through the hoops most singles go through. Others are top professionals, too busy to cruise bars and unwilling to fence with cupid.
"They're not just going to take anybody," says Victoria Jaycox, the Washington D.C.-based author of "Single Again: A Guide for Women Starting Over," written for mature single adults dipping their feet in the dating pool again. "They're not willing to put themselves out there. Sometimes it's too much to sacrifice."
Noting these changing demographics, some creative entrepreneurs - many of whom were frustrated singles themselves - have devised alternative means to help cure singlehood. They've modified, even thrown away, the video-date, fill-out-the-application standby in favor of such informal clubs and group settings as dinner parties, trips, or gatherings at restaurants for conversation and fun.
Also, more online services are popping up to offer singles customized approaches to finding dates and friends. The approach is intended to appeal to adult singles looking not necessarily for marriage, but companionship.
Unfamiliar ground
Older adult singles may be reluctant to play the dating game for several reasons, including maturity - they've been there, done that and don't want to bother - or fear - they're newly divorced or widowed and have no idea where to start.
"They have a hard time hooking up and finding the right person," Jaycox says. "After a lot of trial and error, a woman may decide it's not worth it. Some may just choose to be single."
In 1970, Pauline Adams, a mother of two, watched her happy marriage of 15 years dissolve in divorce. The 66-year-old Colorado Springs woman was terrified of starting over.
"I wasn't self-assured," says Adams, who moved to the Springs last year. "You're going into a different world. To go out there by yourself . . . It was a scary thing."
Reluctance to play the dating game isn't reserved for older people.
Laura Zigman, 37, had a problem similar to Adams'. The published author and sophisticated New Yorker was a little too old for the club- and-bar scene on the East Coast, yet was starved for companionship. But, Zigman says, she was a "bad single person." Blind dates gave her hives. Networking? Forget it.
"I tried very little. I refused to do a lot of the things that people have to do. By the time you're in your mid-to-late 30s, you're very jaded and that doesn't help you in the dating world," says Zigman, author of "Dating Big Bird," a book about a woman in her mid- 30s who gave up on finding love.
"Whether you're 62 years old and you just lost a spouse or 35, loneliness is loneliness," says Zigman.
"You have no one to witness your life."
Help is coming
Recognizing that singles are getting older, some dating services are expanding their offerings. And older singles are trying more exclusive services.
Paul Falzone is CEO of two of the largest dating services in the nation: "The Right One" and "Together," which have offices in Colorado Springs and Denver, offer the standard fare of videos, profile checks and one-on-one dates.
But his company is looking to start a new business, tentatively called "Second Time Around," for people who are just easing back into the dating world.
"We have so many people in the Midwest who married their high- school sweetheart, have three or four babies and then all of a sudden, you're not happy with each other," Falzone says. "Then where do you go? You're not going to sit at the end of a bar somewhere and try to find somebody."
Falzone says the new service would be designed to answer such questions of someone just entering the dating world as what to wear, where to go to dinner, who should pick up the tab.
Hocker, the retired banker, went to Who's Who International, a private club for people over 50.
The exclusive club with a mostly affluent clientele emphasizes companionship, fun, travel and charity through such events as dinner parties and international trips.
"For women, it's certainly a nonthreatening environment because they don't feel like every guy there is hitting on them," Hocker says.
Pauline Adams turned her own experience into a career of sorts.
The registered nurse started Singles Connection IV, a social club for people ages 50 to 75. The club offers about three activities each week. In just a year, Adams has racked up 151 members and fielded nearly 450 calls.
"This is so needed here," she says.
It may be more difficult to find companionship as you grow older, but it's not impossible.
- Ovetta Sampson may be reached at 636-0374 or ovetta@gazette.com Edited by Colleen Keeffe. Headline by Donald Kennedy
Where to meet other singles
So where do older singles go for fun around here? Here are some suggestions:
Singles Connection IV - An informal group for people ages 50-75. Card games, lunches, dinners, holiday parties, patio get-togethers, trips to Denver and potlucks are standard fare. Call Pauline, 475- 0376.
Betty Stinton has led an informal group of singles, mostly over 30, for more than a decade. They meet Friday night at the Radisson Hotel Lounge, 8110 N. Academy Blvd., to socialize and plan other informal activities. No membership fee. Stinton also is starting a men's group with no cost or membership fees, though donations for appetizers are welcomed. To register or for information, call Stinton at 528-5905.
Colorado Singles sponsors dances at Jupiter Moons every Sunday night for $5. Dance lessons are 6-7 p.m., followed by a dance party until 11. Colorado Singles provides entertainment for singles 30 and over. Future events include dinner for eight, a singles' cruise, camping and weekend getaways. Call 226-0018.
The Colorado Mountain Club, Pikes Peak Group, offers a host of events for singles through SESI (Singles Enjoying Similar Interests). Don't let the name fool you - these singles go hiking, but they also go to dinner, listen to blues and jazz and have cookouts. Call Joe Cline, 475-7968.
OR, TRY READING:
"Dating Big Bird," by Laura Zigman, ($22.95 Random House), a fictional tale of a woman spurned by love and determined to find happiness by having children alone.
"Single Again: A Guide for Women Starting Over," ($24.95 Norton) by Victoria Jaycox, helps older women deal with single life. It offers advice on dealing with the grief of losing a husband, finding a job, seeking friends and companions and enjoying courtship and sex.
Online matchmaking tips
One way to meet people is online. Though becoming more popular, the Internet remains shrouded in mystery. Many in the dating field caution against meeting someone online. Matchmaker.com, which claims to have more than 4 million members, offers these tips for people who do want to meet online:
Never give out personal information or a work or personal e-mail address. Personal information can be tracked through your e-mail address, but is harder to get at through anonymous e-mail addresses.
Use your screen name for your first few online or off-line dates until you feel more comfortable with the person.
Meet in such public places as restaurants, coffee shops or sporting events. Although movie theaters are public places, you never know what can happen when the lights go down.
There is safety in numbers, so feel free to bring a friend.
If you think you're being harassed or someone isn't whom he says he is, contact your local site producer. The offender can be warned or, if neces- sary, permanently blocked from the system.
Don't do anything that your mother wouldn't approve of.