LOS ANGELES -- Userplane.com (www.userplane.com), a pioneer in developing innovative social software, today announced a partnership with Date.com (www.date.com). The leading online dating service, with more than two million active members worldwide, will now offer both Userplane Webmessenger and Userplane Webchat to enable live text and A/V member-to-member communication.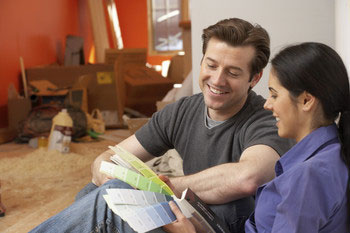 "Date.com's chat room culture resembles that of a tight-knit community of friends," said Meir Strahlberg, CEO of Date.com. "These members arrange singles outings, friendly get-togethers, dates, weddings and gatherings for family celebrations. Our members have had tremendous success dating and meeting people using our previous chat application. We wanted to continue to provide our members with the features they enjoy, while offering the most up-to-date technology available. By partnering with Userplane, we are providing them with the best chat and IM capabilities currently on the market."
Userplane Webchat is the safest and easiest to use chat room platform available, allowing even simpler communication between members in a safe environment. Supporting live text and resizable video windows, along with a robust security platform, users can quickly jump into live conversations with other Date.com members.
"Enabling users to connect online through site-based instant messaging provides a safe and secure platform from which they can communicate," said Michael Jones, co-founder and CEO of Userplane. "This simple-to-use system can provide any online community with immediate live interaction, without putting anyone's information at risk."
"Chat has been around for years, but has never really addressed the user experience," said Javier Hall, co-founder and CCO of Userplane. "Since their beginning, Userplane Apps have emphasized ease of use and elegance. When you're talking about millions of users in a live setting, ease of use isn't a luxury -- it's a necessity. Our passion for the interface, coupled with our enterprise-level technology and the ubiquity of Flash, makes Userplane a perfect fit for a company with millions of demanding users like Date.com."
Userplane Apps support full administrative control, XML integration with a site's database, and custom deployments -- matching the business model and branding of each site.
About Userplane
Userplane is the premier provider of enterprise social software for online communities. Userplane Apps are easy to use, rapidly deployed Flash web applications that support live text and A/V communication. Each Userplane App adds core, must-have features to thriving community websites. Deployed internationally on sites ranging from online dating to social networks to intranets, Userplane Apps reach millions of users in more than fifteen countries. Userplane dramatically increases online interaction and improves guest-to-member conversion. Recent Clients include Date.com, eHarmony, MySpace, Friendster, Honda and Red Bull.
Note to editors: High-resolution Web or print Userplane Application screenshots are available at http://www.userplane.com/partner/press.cfm.
About Date.com
Every relationship begins with a date. Date.com is a community committed to helping its members find and maintain the best relationship for them. Launched in 1997 and re-launched in 2001 as a subscription based service, the site has approximately two million active members worldwide with over eight million members since 1997. Date.com members range in age from 18 to over 80. The premier resource for all dating and relationship needs, Date.com melds personality profiles, chat and IM, with our proprietary interactive Webzine, Date Info, which features monthly polls and expert advice about dating, relationships, entertainment and health.