DULLES, Va. -- America, Online Inc.
Multiple Live Streams, Breaking News Updates, Special In-depth
Packages, Interactive Programming and More Will Be Available on the
AOL.com(R) portal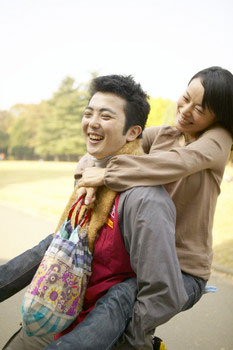 Expanded Offering to Marry the Premiere News Gathering Resources of
ABC News With the Innovations of AOL(R) News
America Online and ABC News today announced a renewed and expanded agreement for ABC News to provide AOL News with premiere news content and video programming including breaking news updates, multiple live video streams, innovative packages, interactive programming and more. The programming will be available at the new AOL.com portal, which provides a wealth of AOL(R) content to the Web, along with other unique and interactive tools and services tailored to high-speed Internet users.
"This renewed agreement with ABC News will allow us to continue delivering on our promise to meet the unique needs and interests of online news consumers," said Jim Bankoff, Executive Vice President, AOL Programming and Products. "The breaking news updates, special packages and interactive features along with the upcoming addition of multiple live video streams and raw video will ensure the newly designed AOL.com portal will offer a robust online news experience."
"ABC News is proud to enrich the AOL site with some of our most compelling news and live video content," said David Westin, president, ABC News. "Our audiences have shown that they want the best in video online, as well as on TV. With AOL, we're committed to providing just that."
Under the renewed agreement, AOL News will feature the following programming and content from ABC News on the Web at www.aol.com/news.
--Top News Updates --features the most compelling national and international news of the day from ABC News' renowned news gathering operation including the latest business, technology, politics, entertainment, health, sports and travel related updates.
--Multiple Live Video Streams-- features raw footage of simultaneous live video streams of breaking news and special events from around the world, allowing users to watch events unfold as they happen. Audio feed will also be available for narrowband users.
--Compelling Video Programming--offers stories on news you can use, including such content as tips and advice that will impact your life, the hottest entertainment topics, updates and information on the latest music, travel, health and video game reviews, offbeat news and retrospective news packages.
--Interactive Packages such as "Press Pass" including live and on-demand video coverage combined with diverse additional AOL features such as expert commentary, real time InstaPoll feature, breaking news alerts, interactive blogging, message board and chat room debates along with other authoritative news resources.
--ABC/AOL(R) Search Watch highlights the top searches from the AOL(R) Service and spotlights new popular search queries. The show will also feature interactive links to top search query lists as well as analyze the meaning of trends behind the popularity of various search terms.
In addition, ABC News Now will continue to offer members on the AOL(R) Service interactive ABC News Now(R) broadcasts, a 24/7, streaming news service that features anchored coverage and live events from around the world, news briefs, and original programs.
About America Online, Inc.
America Online, Inc. is a wholly owned subsidiary of Time Warner Inc. Based in Dulles, Va., America Online is the world's leader in interactive services, Web brands, Internet technologies and e-commerce services.
About ABC News
More Americans get their news from ABC News than from any other source. Through its platforms on television, radio, and the Internet, ABC News reaches on average more than 215 million people each week. ABC News programs are seen in 88 countries worldwide. David Westin was named president of ABC News in March 1997. ABCNEWS.com is part of the ABC News Digital Media Group. Bernard Gershon is senior vice president and general manager of the ABC News Digital Media Group, which also includes ABC News Now, the most extensive live and VOD news content offering in the marketplace today, ABC News International, ABC News Productions, and VideoSource, ABC News' library of historic news events dating back to 1963.